Vital Statistics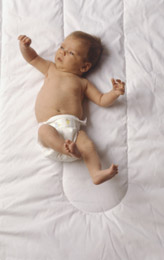 We offer services such as birth certificates, death certificates, marriage certificates and marriage licenses.
Birth Certificates
If you were born in Alberta , you are entitled to apply for your birth certificate at our office. You will require identification to order your certificate. Our office will order your certificate and have it mailed to the address given. If you want rush service and would like to pick it up at our office, you can pay an additional fee and we will have it couriered to our Registry for you to pick up. Please call our office if you require further information.
Death Certificates
If a death occurred in Alberta, we can order the certificate from our office. The information that you receive will be from the death registration that was filled out. You must be eligible to order this and we will require your identification.
Marriage Certificates
If you were married in Alberta, you are eligible to apply for your marriage certificate at our office. The information on your certificate will be that of which is on your registration of marriage. Identification must be provided.
Marriage Licence
If you are getting married in Alberta, you need to purchase a marriage licence. The licence that you purchase will be good for 90 days. You need to book an appointment for this by calling our office. We will require both of you to be present along with two pieces of identification.
For more information, guidelines, and printable forms, please go to Government Services - Vital Statistics:
http://www.servicealberta.gov.ab.ca/